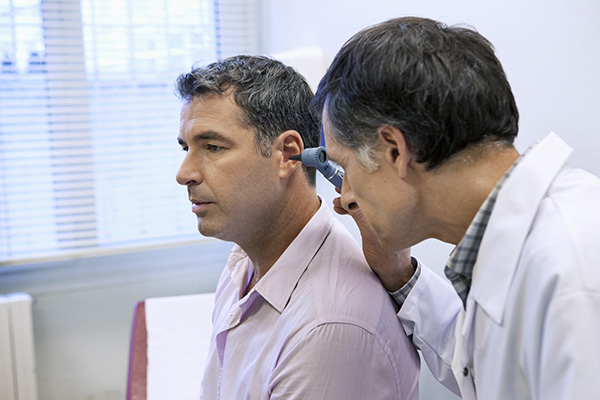 Here are a few essential steps to ensure that you are well prepared for your audiology appointment, saving you time and energy. Check appointment times ahead of time and follow the suggested steps to ensure that you have a stress-free experience that answers all of your questions.
Step One
When preparing for your audiology appointment, you should take the time to write a list of the critical things you have noticed about your hearing loss or the impact that this is having on your daily life. You must make a record of any hearing loss you have experienced, writing down any relevant information and take the information you have gathered with you to your audiologist appointment.
Step Two
Take time to research different hearing aid devices currently available on the market. It may also be a great idea to look at the types of devices available before your audiologist appointment so that you can discuss what is right for you with the audiologist. When looking at your options, you should also consider your budget and how much you intend to spend on the hearing aid device. There are many different styles and types of hearing aid devices currently available. These include several that link to new technology, such as in the ear (ITE), behind the ear (BTE) and in the canal (ITC). Why not visit the Evolution HEARing website to look at the different colors, quality and styles on offer.
Step Three
What hobbies and activities do you love to do in your spare time? Maybe you enjoy going to loud gigs and concerts or sing in a choir. Alternatively, you use noisy power tools in your place of work, and these could all have a dramatic impact on your hearing, mainly if you have not used ear protection. Your audiologist may discuss safe practices with you, or you could ask for further advice on how to act using specific techniques and equipment to prevent any damage.
Step Four
It may be a good idea to write a list of any medications you are taking, as some medicines can cause side effects that impact your hearing.
Some of the following medications lead to hearing loss: aspirin, non-steroidal anti-inflammatory (NSAIDs), which include ibuprofen, and naproxen.
If you are taking the following antibiotics, you should also mention this to the audiologist: aminoglycosides, gentamicin, streptomycin and neomycin. Certain medicines used to treat cancer are also known for causing hearing loss: cyclophosphamide, cistapin, and bleomycin.
If you are taking any of these medications, you must not stop but seek advice from your audiologist and medical teams. If the medicine is the cause of any hearing loss, you should discuss this and seek alternative medications to reduce any further loss of hearing with the audiologist.
Step Five
The audiologist may also want to know about your medical history as some conditions, such as diabetes, heart disease and COVID-19, among other illnesses, may be linked to hearing loss. By providing the audiologist with a full picture of your medical history, the audiologist can advise you more effectively on medicines that may need to be changed to prevent further hearing loss.
Step Six
What do you find the most difficult regarding your hearing? Have you noticed any differences? For example, are you finding it difficult to hear people on a phone call, or do you struggle to make out what people say on your favorite daytime program on TV?
This information may be crucial in helping your audiologist to find the right solution and ensuring that the correct hearing device is recommended to meet your needs. Your hearing can change throughout your life. But being aware of any changes, and acting quickly, can help prevent any further hearing loss.
Step Seven
Your appointment with the audiologist should be as stress-free as possible, but it may be useful to take a family member or friend with you, as you could receive a lot of helpful information at the appointment with the audiologist. Plus, having a second pair of ears and someone supporting you can remind you of any information you have forgotten, enabling the audiologist to gain a greater picture of the symptoms you are experiencing and the treatments they will provide to alleviate any hearing loss.
To learn more about Evolution HEARing and to book your audiology appointment with one of our audiologists: Call Charlottesville, VA: (434) 216-3599, Richmond, VA : (804) 336-3344