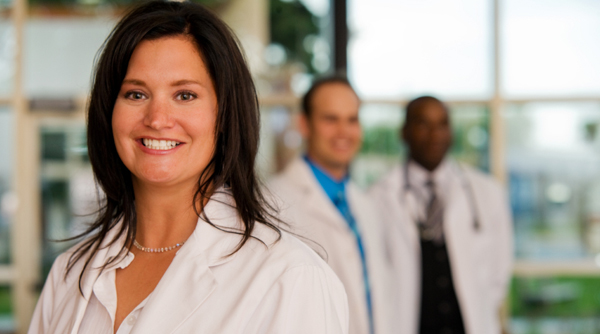 When you know someone with hearing loss or have it yourself, it can sometimes be a little confusing when you start to see different types of healthcare professionals. The most common professional healthcare workers that you will notice about your hearing loss will be either a qualified hearing instrument specialist or an audiologist. You may even see both. You will usually start your treatment with an audiologist. Then progress to hearing instrument specialists to have hearing aids and earmolds fitted and then maintained throughout.
Understanding your options
One of the many questions that people often ask about their hearing loss treatment is which hearing professional they should be seeing. Just like in most medical areas, there are several different types of practitioners with expertise with hearing loss treatment. You need to think about which service is going to meet your needs. It is highly likely that you will see both at different intervals throughout your treatment for hearing loss. Not everyone will know that there is a difference between an audiologist and a hearing instrument specialist and presume that they can carry out the same duties. This isn't the case, but it is easy to see why.
Training and education
Audiologists and hearing instrument specialists carry out very similar roles. However, the training requirements are slightly different. Often an audiologist will complete a more extensive training regime to be able to treat and diagnose patients with a wider variety of medical issues such as balance and ear infections. You will find that an audiologist will have a minimum of a Master's Degree in audiology with many even having a Doctorate in their respective fields. This means that you can expect them to have trained between six and eight years to become fully qualified. In contrast, a hearing instrument specialist will prepare for vocation and applied skills instead of research. They only require a high school diploma in order or them to obtain a license to practice.
When you look at the scope of practice, this is the main difference you will see between a hearing instrument specialist and an audiologist. As you go through any treatment, you will naturally become more familiar with the different duties. This means you will know who you need to see for what.
Working with patients
An audiologist has the authority to work with a broader array of people, ranging from infants, children to adults, elderly and people with special needs. They are specially trained to perform full diagnostic evaluations of the patient's complete auditory system, including the outer ear and the brain. If you don't know the cause of your hearing loss, then it's likely that you will be referred to see an audiologist so they can help to figure out the possible cause. Audiologists are mainly concerned with the pathology behind hearing loss, so they're skills allow them to be specialists who have their main focus as finding the root cause of any hearing loss. Part of being an audiologist includes been able to educate different people, including family members about the effects of hearing loss, how to manage hearing loss and provide in-depth details about any treatments, care needs and future examinations. You will find the most audiologists will practice within their practice or a hospital, and they will work a range of hours to suit their clientele.
A hearing instrument specialist, in comparison, has the role of performing hearing evaluations for the fitting of hearing aids. When it comes to having your hearing aids fitted, maintained and altered, these are the health care professionals that you will see. They will also work with you on any hearing aid care and troubleshooting. Whereas audiologists work with a wide range of patients, you will find that hearing instrument specialists only work with the adult population.
Fitting hearing aids
This means that if you have an infant or child that requires hearing aids, they will need to see an audiologist instead. Hearing instrument specialists aren't involved with the diagnostics around hearing loss; they are solely responsible for the programming of hearing aids. Having fewer qualifications compared to an audiologist doesn't mean that you're receiving less of a service, you will find that many hearing instrument specialists have extensive training and experience which means they're highly efficient at what they do. It just means that if you have any further need for investigation or you are yet to receive a diagnosis, you will get referred back to an audiologist.
The best way to learn more about the differences between audiologists and hearing instrument specialists is to give Evolution Hearing a call today.