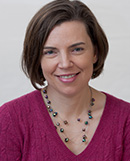 Kristin Koch, Au.D.
Clinical Audiologist/Owner
Dr. Koch, Owner and Audiologist, received her doctoral degree in Audiology from A.T. Still University in 2012. Her Bachelors and Masters degrees were both awarded from Western Michigan University. Dr. Koch has been an Audiologist for more than 20 years. She is a member of the Academy of Doctors of Audiology (ADA), the Audiology Practice Standards Organization (APSO) and serves as a preceptor for Audiology doctoral students. Dr. Koch is also on the board of the Speech-Language-Hearing Association of Virginia (SHAV), serving as Vice President for Audiology. After working with Ear Nose & Throat physicians in the Culpeper area for many years, she made the decision to open her own independent private practice in Charlottesville in 2012. She has been very active in the community, including the Chamber of Commerce and local Elder Care Professionals groups.
Dr. Koch and her husband, Drew, grew up in Michigan, spent time living in Columbia, South Carolina, and moved to Charlottesville in 2005. Dr. Koch's husband is the Associate Director of Bands at the University of Virginia. They are both active in the community and on Grounds at UVA. Their two young children, dogs and a small flock of chickens keep them busy at home.
Dr. Koch enjoys properly fitting people with hearing loss following best practices, including the newest testing procedures and different verification tools, including Real Ear measurements. A person's hearing loss is more often than not noticed by those people around the patient on a day-to-day basis. She greatly appreciates when patients involve their spouses, family members and/or friends in the process. The whole experience is enriched tremendously when approached using a team philosophy. Dr. Koch has received the "Best Bedside Manner Award" in Audiology from OurHealth Magazine for many years, along with other awards as an Audiologist and practice owner of Evolution Hearing.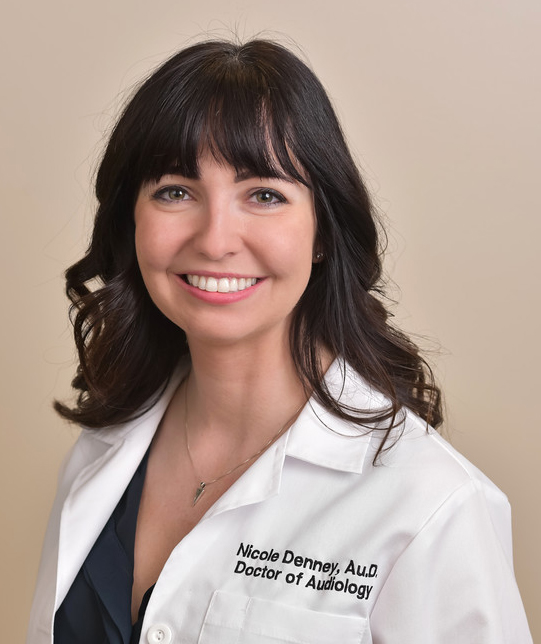 Nicole Denney, Au.D.
Clinical Audiologist
Dr. Nicole Denney is originally from Kansas City and earned both her Bachelor's degree and Doctoral degree for the University of Kansas. She completed her audiology residency at the Hearing Rehab Center in Denver, Colorado. During her schooling and residency, she gained valuable experience assessing hearing and balance disorders as well as providing rehabilitation services for hearing loss and tinnitus. She also volunteered on the national Student Academy of Audiology Board of Directors during her time in graduate school, as well as being president of the local university chapter.
Dr. Denney took her first position post-graduation in Durango, Colorado and worked as a single provider in a well-established private practice clinic. She then moved with her husband, Kevin, to Columbus, Georgia. While in Georgia, Kevin finished his final year as a captain in the US Army while Nicole worked at a local private practice in the area. Kevin and Nicole have now moved to Richmond, Virginia, and plan on making it their long-term home. Dr. Denney is very excited to now be a part of the team at Evolution Hearing, as this group prides itself on best practices and quality of care for all patients!
Dr. Denney has a passion for helping people hear better, working with hearing aids, educating patients about their hearing loss, and building lasting relationships. In her spare time, Nicole enjoys traveling, hiking, biking, learning about the history of Virginia, cheering on all Kansas City sports teams, and spending quality time with Kevin and their two pets, Harvey and Tank! Nicole is an active member of the Junior Leauge of Richmond as well as an ambassador for the Virginia chapter of "Women Who Explore ", which is a group that meets for hiking and events around the state.