Pioneers in audiology
ReSound has always been a pioneer in defining new, industry leading audiological innovations in our pursuit to develop solutions that mimic the natural hearing experience. Our commitment to and expertise in engineering, audiology, and continuous scientific research has defined these industry milestones. We believe that driving innovation can change what is truly possible for people with hearing loss, and we are continually pushing the limits of what we can achieve.
A snapshot of our achievements
The world's first full-featured* hearing aid with M&RIE (Microphone & Receiver-In-Ear) – ReSound ONETM offers a more complete, natural sound experience.
The world's most advanced rechargeable solution with up to 30 hours of battery life on a single charge.
The first hearing aid with cloud-based, remote fine-tuning capabilities.
The world's first MFi hearing aids to work with an iPhone, iPad and iPod touch.
The first to leverage 2.4 GHz for wireless connectivity (expanded to our 6th generation product family in 2018).
Award-winning apps that provide optimal user experiences and personalisation.
*Microphone in the ear and two standard directional microphones, directionality features, wireless audio streaming.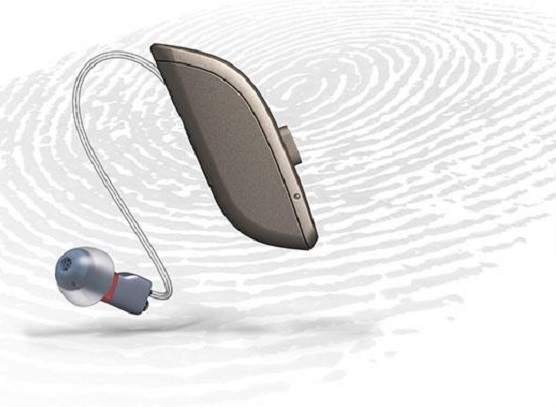 ReSound ONE Behind the technology
Years of research and development resulted in the breakthrough technology in ReSound ONE. Watch the video and hear more about it from our Chief Technology Officer.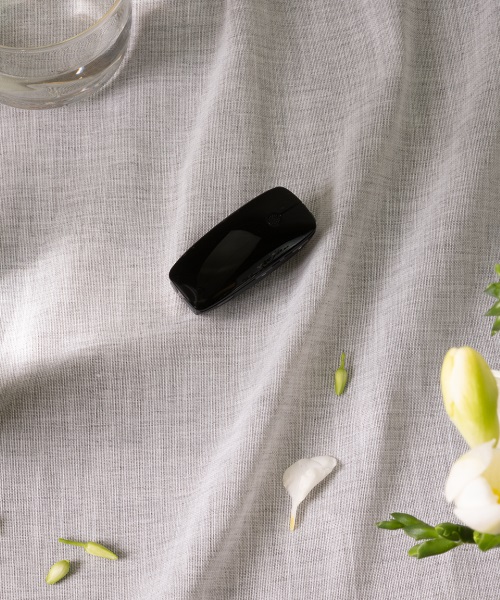 ReSound and wireless technology
We have been paving the way in wireless technology for many years, in many ways. Hear how by watching this video.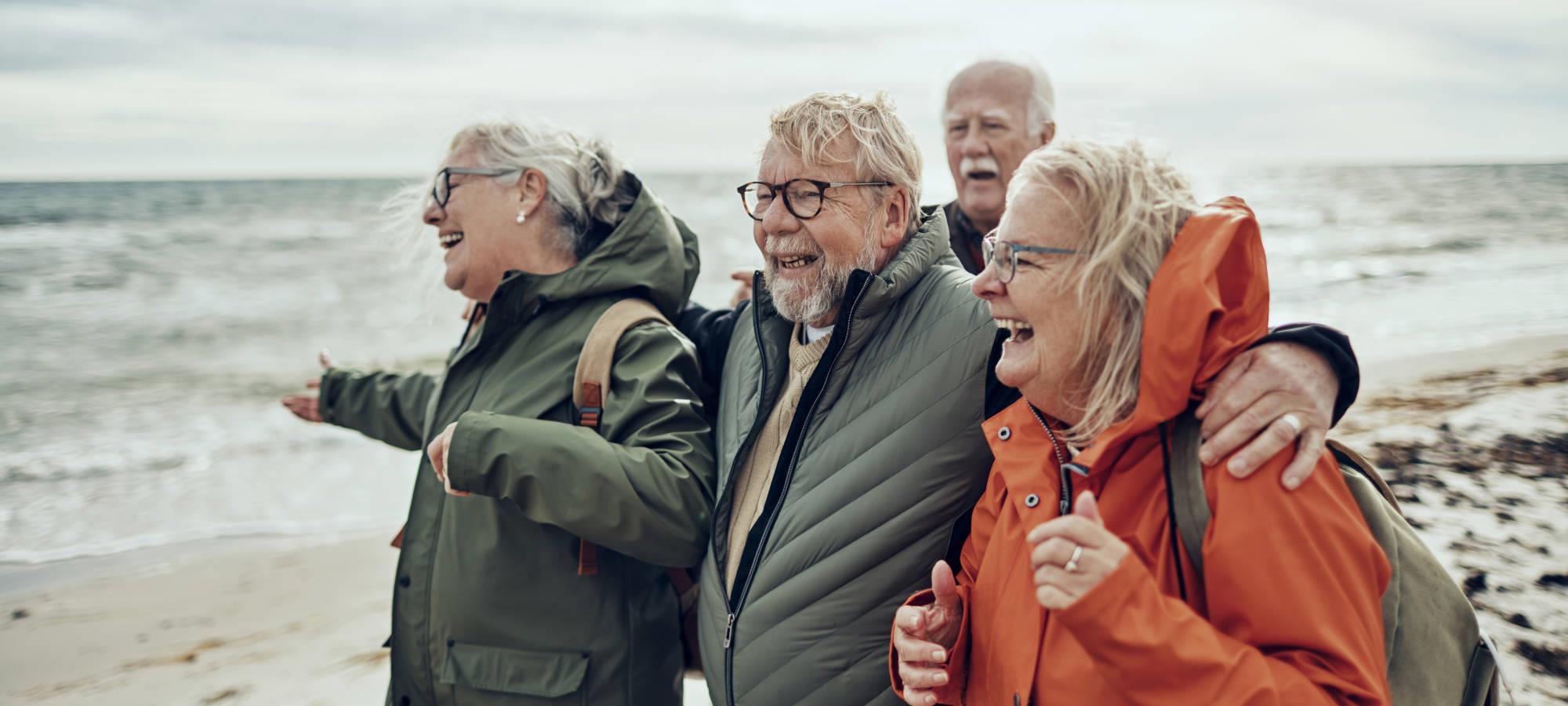 Sound quality
M&RIE for the most natural sound experience
Greater depth and direction of sound
Better one-to-one conversations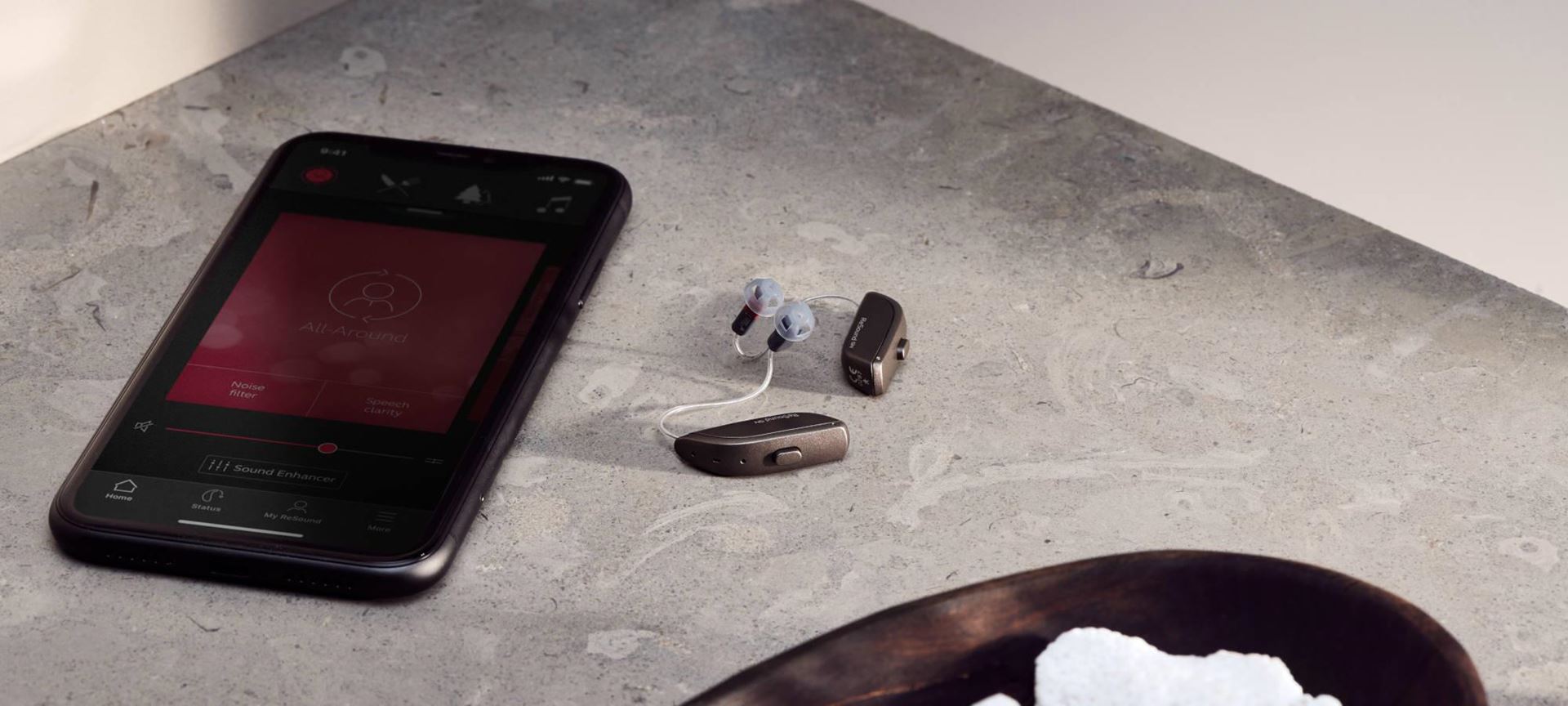 Connectivity
Stream directly from iOS or Android devices*
Broadest frequency bandwidth for streaming
Complete ecosystem of wireless connectivity
*From Android version 10 with Bluetooth version 5.0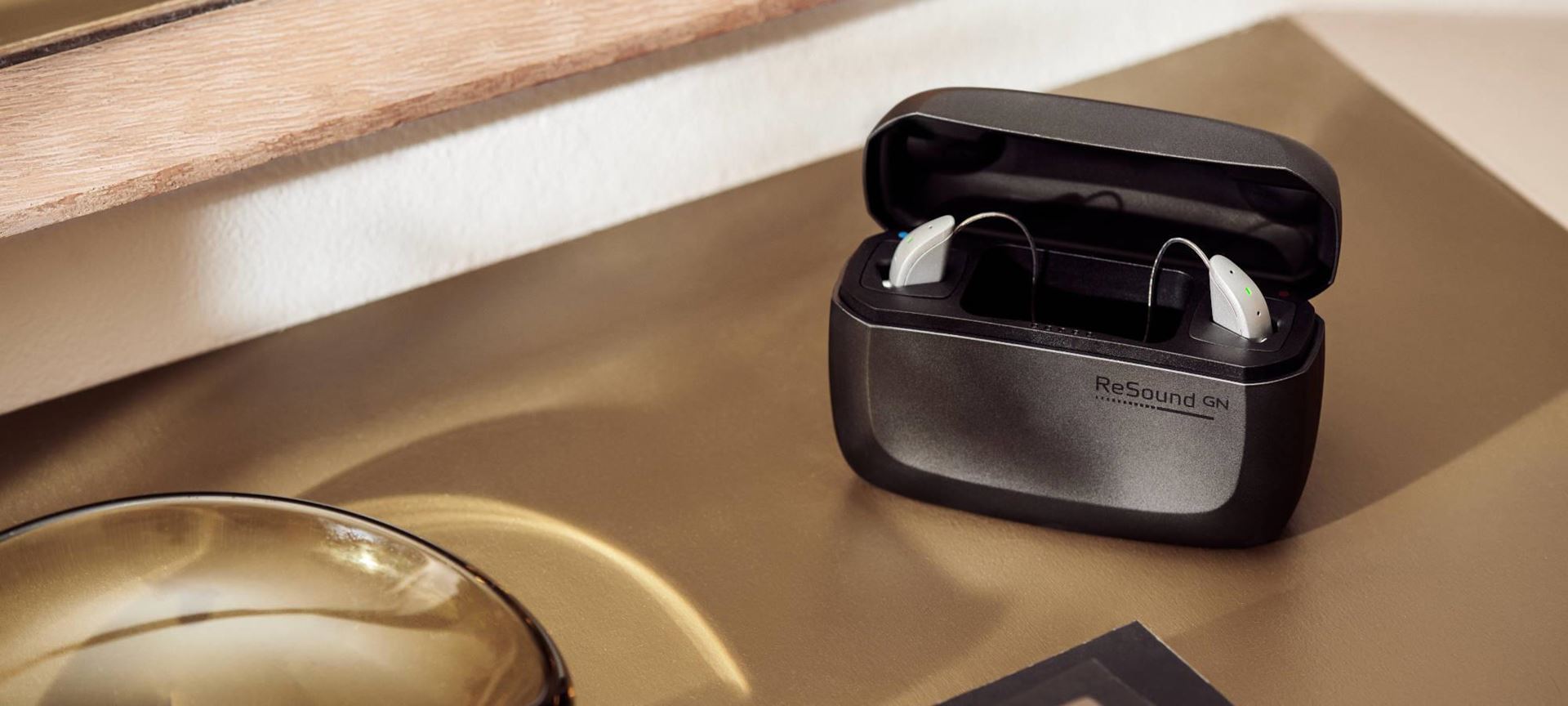 Rechargeability
25 hours of battery life with unlimited audio streaming
Check the battery status via the ReSound Smart 3DTM app
Quick 30-minute charge delivers 8 hours of battery power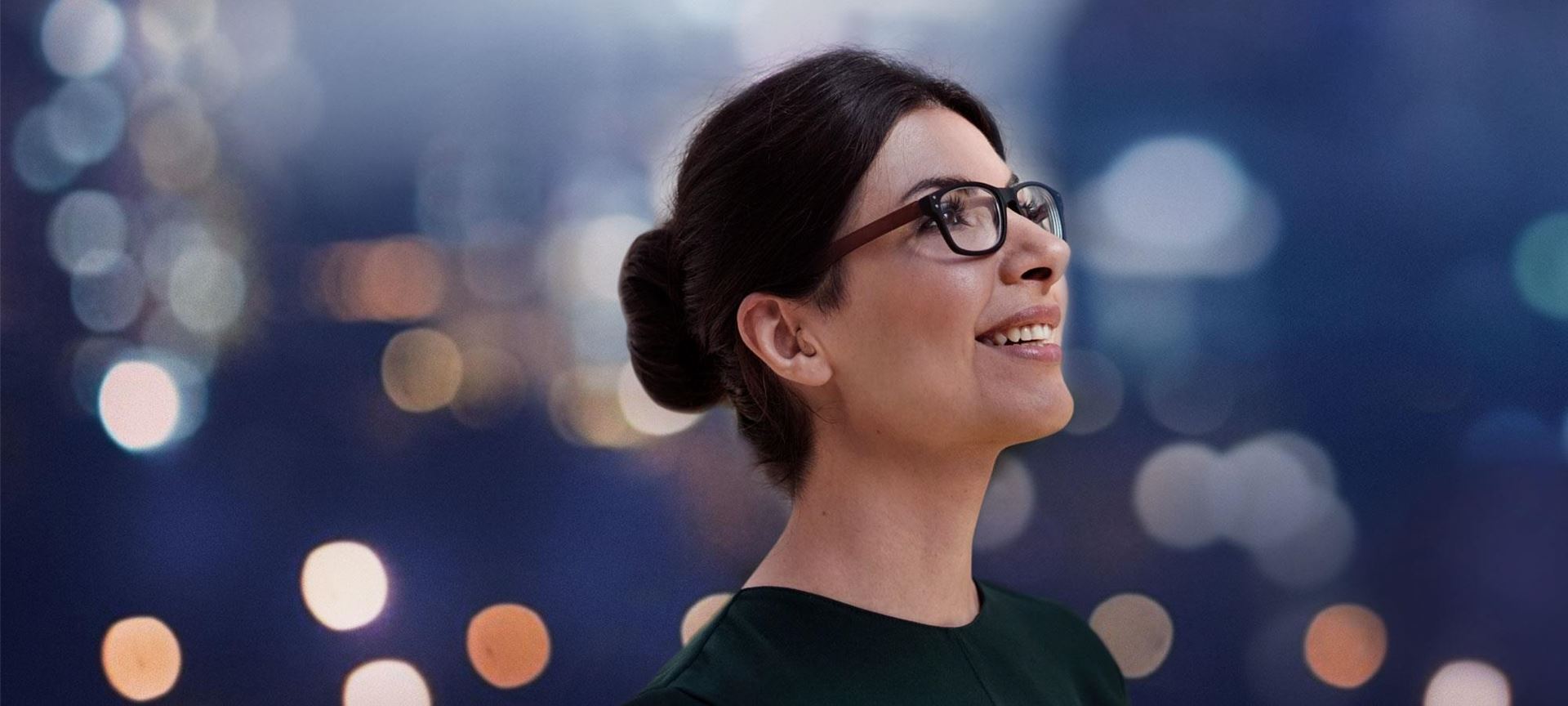 Custom solutions
iOS and Android direct streaming
Personalization with the ReSound Smart 3D app
The industry's only Mic-in-Helix (MIH) design
iSolate™ nanotech reliability and durability
Known for its protective qualities against rain, dust, and earwax, every single component of ReSound hearing aids is covered with this renowned polymer coating.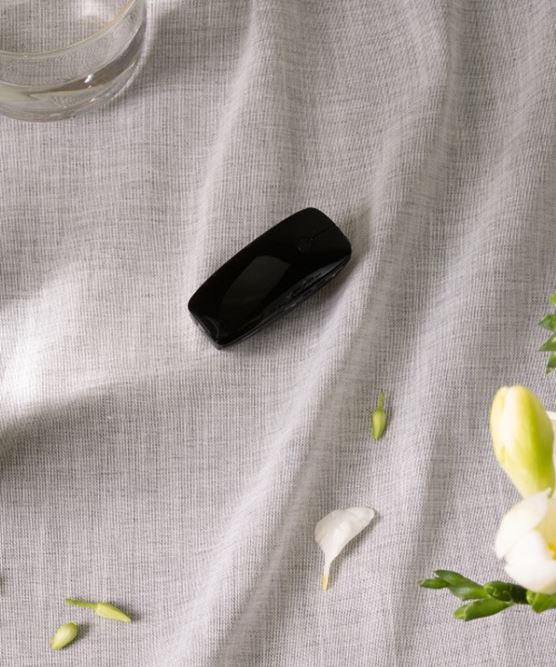 Wireless connectivity
Expand patients' worlds through sound
Wireless connectivity is shifting the boundaries of how people with hearing loss can access and enjoy sound, information, and entertainment. The ReSound 2.4 GHz wireless technology works seamlessly and intuitively, such as the direct streaming from iOS and Android* devices with no need for intermediate devices.
*Full streaming compatibility with Android devices requires minimum Android v10 and Bluetooth 5.0 and that functionality has been enabled by the phone manufacturer and service carrier. Although ReSound strives to achieve seamless device compatibilities, ReSound cannot guarantee full compatibility with all Android devices.
Apps
Advanced and intuitive, ReSound apps provide each patient with a personalized hearing experience, enabling them to easily and discreetly control hearing aid settings right from their phone.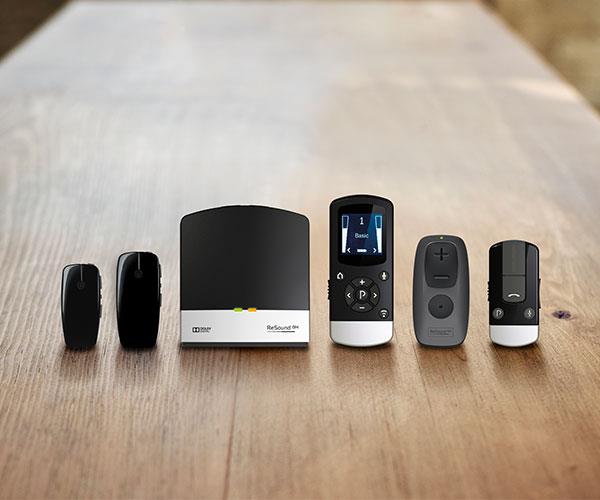 Wireless accessories
ReSound provides an entire ecosystem of wireless connectivity for streaming sound and on-the-spot personalization and control. Our wireless accessories can adjust sound in any environment to deliver the clearest and most effortless hearing experience possible.
ReSound Assist
More connections for better care
With ReSound Assist, our comprehensive tele-audiology solution, you can offer your patients a full suite of hearing care options that include: in-office appointments, live video appointments and remote fine-tunings.
Face-to-face, real-time hearing care
Sometimes it can be difficult for a patient to get to the clinic. Now there is a flexible way for you to remain accessible and visible, and make sure your patients get the care they need. Live Assistance allows you to connect with your patient via a video call to remotely fine-tune their hearing aids directly from your ReSound Smart Fit software.
Send fine-tuning adjustments anytime
Offer your patients an even greater level of service by sending fine-tuning adjustments directly to their ReSound Smart 3D app to download.