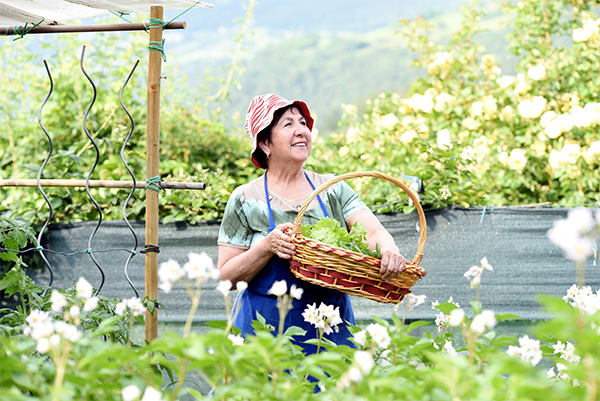 Diet impacts almost all areas of your life. So, it isn't a surprise that it has been shown that diet can impact your hearing too. A healthy and well-balanced diet will help you to have more energy, maintain a good weight and generally feel great.
So how does what you eat impact your hearing?
Research on hearing loss and healthy diets
In a study of more than 81,000 women, it was found that there was a correlation between what the participants ate and their hearing. The study took place over several years, from 1991- 2013. The data was examined, and the study was published in the Journal of Nutrition.
One of the most notable findings in studies done on hearing and dietary choices was that women who had a diet that had at least two portions of fish rich in omega-3 fatty acids were in the lower risk category when it came to hearing loss.
As well as a dietary approach to your hearing loss prevention, you can still lower your risk further by using the following guide:
Don't listen to music on a higher volume than 60% for more than 60 minutes.
Always take a break when using headphones at least once an hour.
Use hearing protection aids like earplugs when in a loud area.
What can you eat to lower your risk of hearing loss?
When you eat well, you will lower your chance of heart problems, diabetes, enjoy lower blood pressure and lower cholesterol levels too. The study found that people who ate a DASH diet or the Mediterranean diet were more likely to have less hearing loss.
The DASH diet comprises of:
Whole grains, fruits, vegetables
It is limiting foods that are high in saturated fats. This is full-fat dairy, palm kernel, palm oils, coconut oils and fatty meats.
Reducing and limiting sugar – in sweets and drinks
Having low-fat or fat-free dairy products
Beans, fish, vegetable oils, nuts and poultry
What does DASH stand for? Dietary Approach to Stop Hypertension. The diet was initially created to help people reduce blood pressure. It was also found to help people lose weight and the link between lower risk of hearing loss and the DASH diet was also discovered.
What other foods are good for your hearing health?
Above covered the DASH diet but briefly mentioned the Mediterranean diet. The Mediterranean diet is great for your hearing health. It promotes a healthy intake of whole grains, herbs, olive oil, seafood and seeds. Dairy is only eaten occasionally, and red meat should be eaten rarely, if at all.
The basis behind these diets being so good for you is that they lower your risk of cardiovascular disease. So, the blood keeps pumping around your body and lowers the risk that the hair cells in the ear will be damaged.
There are also several foods that have a high amount of omega-3 fatty acids and zinc. These two boosts your immune system and can prevent sudden hearing loss. Here is a list of foods that can help you lower your risk of hearing loss:
Artichokes
Bananas
Eggs
Fortified milk
Oranges
Melons
Kales
Spinach
Magnesium is also a great addition to your diet.
Are there other measures I can take to protect my hearing?
While your diet can play a vital part in protecting your hearing and lowering your risk of hearing loss, there are other measures that you can take.
It is critical that you book regular appointments with your audiologist. Regular appointments will mean you will easily be able to spot if you have reduced hearing happening. If you notice any reduction in your hearing, it might be as simple as an ear wax build-up, but the sooner you seek treatment, the better.
Your hearing is something that you should be looking after as early in your life as possible. This is another reason it is essential that we instill these preventative measures in children as early as possible.
Many people don't think about their hearing until they are already noticing a decline. This tends to be around the ages of 50 or 60. It is never too early to take care of your hearing.  If you want to find out even more ways to prevent hearing loss or to discuss your hearing with an audiologist, then give our friendly and professional staff a call.
Call Evolution HEARing today at:
Charlottesville, VA: (434) 216-3599
Richmond, VA: (804) 336-3344