Audiologist in Raleigh, North Carolina
Have you been experiencing things like having to continually raise the volume on your tv or radio, a constant ringing in your ears, or sounds appearing to be muffled? Do you find yourself not being able to stay engaged with conversations in a group because you are not able to hear what others are clearly saying? These things can be frustrating and even embarrassing, but there are things that can be done to greatly improve the symptoms you are experiencing.
If you have been experiencing any of these things, you should talk today with one of our audiologists to find out more about what our office can do for you! We assist our patients in hearing loss treatment, tinnitus treatment, hearing device selection and much more!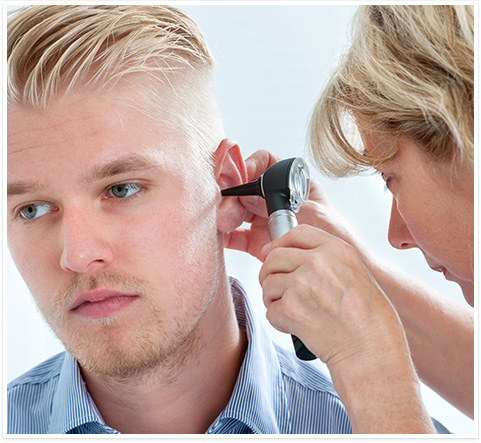 Our Provider
Dr. Land is a licensed audiologist who received her bachelors degree from the University of South Florida and her doctoral degree from the University of South Alabama. She recently joined our Raleigh team and looks forward to helping with the hearing needs in her community. To learn more about Dr. Land click the link below.
Providing Best Practices
We are very proud of our Dr. Cliff Approved Provider status here at Evolution Hearing, Raleigh. All of our current locations are in the Dr. Cliff Provider network, which ensures that our patients receive the same level of care no matter which location they visit. What this means, is that we recognize all of the tools needed to provide our patients with the best possible care, and have made a promise to follow the highest standard of best practices. To learn more about these standards, visit our Dr. Cliff Aud Approved Provider page.
Here at Evolution Hearing, Raleigh, we understand that hearing care is about more than just hearing aids. It's about the whole treatment process. You want to choose an audiologist that is focused on consistently following best practices. Our audiologists understand how complex the process is, and they are willing to invest what it takes to provide you with the most optimal hearing results, designed specifically to your needs. From start to finish they work with you and your loved ones to help you understand what your particular needs may be, and help with making any difficult decisions about the treatments and devices that are right for you.
Services Provided
Some of the services that we provide include: diagnostic audiological evaluations, evaluations for hearing aids, live speech mapping, device dispensing and fittings, hearing aid device repair and maintenance, and tinnitus treatment. If you are experiencing hearing issues, we provide diagnostic audiological evaluations that will provide you with needed information on how to best treat these issues. Advanced diagnostic tools, such as live speech mapping, will allow you to see in real time how your new or old hearing device can be improved. Our knowledgeable specialists work with you to discover which hearing devices will work with your lifestyle. We also partner with leading hearing aid manufacturers to offer the best and latest devices.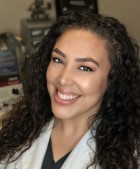 Marissa Land, Au.D.
Clinical Audiologist
Our Hearing Center in Raleigh, NC
Address:
7718 Six Forks Road
Suite #102
Raleigh, NC 27615
Office Hours:
Monday: 9:00am – 5:00pm
Tuesday: 9:00am – 5:00pm
Wednesday: 9:00am – 5:00pm
Thursday: 9:00am – 5:00pm
Friday: 9:00am – 5:00pm
Saturday: By Appointment Only
Sunday: Closed
At Evolution Hearing, we take the health of your hearing very seriously. This is why our hearing practice, close to Raleigh, NC, provides top of the line hearing healthcare and hearing aid servicing. In addition to the treatment of your hearing loss, our audiologists desire to help you communicate with the world around you better.
From the comprehensive hearing evaluations we perform to our extensive selection of hearing aid technology, Evolution Hearing is very proud to offer the hearing health solutions that matter to Raleigh and the surrounding communities. Contact us today to set up an evaluation. Don't suffer with your hearing issues any longer. We look forward to working with you!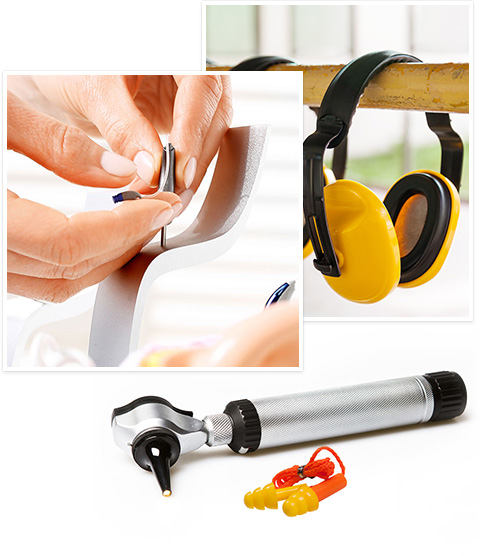 Hearing Aids
Would you benefit from a hearing aid? Our office is dedicated to choosing the perfect hearing instrument for every individual's needs, which is why we offer devices from the leading hearing aid manufacturers. If you're looking for specific hearing aid types, styles or features, our professionals will help you find the right fit.
Hearing Aid Batteries

Hearing Aid Pricing

Hearing Protection

Assistive Listening Devices

Bluetooth Hearing Aids

CapTel

CaptionCall

Cell Phone Accessories

Electronic Shooter's Protection

Oticon Hearing Products

Phonak Hearing Products

Rechargeable Hearing Products

Resound Hearing Products

Rexton Hearing Products

Signia Hearing Products

Starkey Hearing Aids

Unitron Hearing Aids

Widex Hearing Aids
Hearing Care Services
Whether you're getting your hearing tested for the first time or picking out a new pair of hearing aids, the professionals at our office will provide the assistance you need! Find out what our practice can do for your hearing health!
Cerumen Removal

Evaluation for Hearing Aids

Live Speech Mapping
Custom Earmolds and Earplugs

Hearing Aid Dispensing & Fitting

Musicians' Earplugs & Monitors
Diagnostic Audiologic Evaluations

Hearing Aid Repair & Maintenance

Tinnitus Treatment Options