Your Dr. Cliff Approved Provider in Charlottesville, VA
EXPERIENCE YOUR VERY BEST HEARING NOW
We are proud to be a Dr. Cliff Approved Provider providing top quality audiological care to our patients. This movement is just getting started across the country and all 3 of our locations are in the network. Now each location provides the same level of care and follows best practices in our industry.
The providers in the Dr. Cliff AuD Approved Provider Network have committed to following many steps, ensuring the best interests of individuals with hearing loss are being taken into account. Dr. Cliff has been a great advocate of best practices for Audiologists to improve patients' hearing experiences by recognizing all the tools we need to use to assess what it best for the patients, including RealEar measurements. Being a provider in the Dr. Cliff Approved Provider Network means that we know what it takes to provide the best standard of hearing healthcare. We have made a promise to follow guidelines and standards of best practices for patient care to maximize the quality of hearing healthcare. If you'd like to learn more, visit DrCliffAuD.com.
Why Choose the Audiologists at Evolution Hearing?
Personally Reviewed
We have completed a thorough 1 on 1 vetting process with Dr. Cliff himself to verify that best practices are being completed.
Top Hearing Technology
We will hand-pick the best hearing technology available from all of the major manufacturers for your unique needs.
5 Star Service
Evolution Hearing is consistently the most highly rated hearing practice in the area for a reason — our #1 focus is your experience! You're in great hands with our team!
What Are Best Practices? …AND WHY DO THEY MATTER TO YOU?
More than just hearing aids – hearing care is a treatment process. Working with an Audiologist that follows best practices (just like Dr. Cliff does in his clinics) is the key to a life-transforming hearing care experience. Treating hearing loss properly is complex, and requires a provider willing to invest the time and resources in your optimal hearing results.
Only about 20% of hearing providers follow best practices in Audiology…choosing a Dr. Cliff Approved Provider ensures that you will receive hearing care that includes Best Practices — leading to your best hearing in the situations and with the people that matter the most.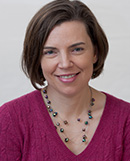 Kristin Koch, Au.D.
Clinical Audiologist/Owner
Dr. Koch, Owner and Audiologist, received her doctoral degree in Audiology from A.T. Still University in 2012. Her Bachelors and Masters degrees were both awarded from Western Michigan University. Dr. Koch has been an Audiologist for more than 20 years. She is a member of the Academy of Doctors of Audiology (ADA), the Audiology Practice Standards Organization (APSO) and serves as a preceptor for Audiology doctoral students. Dr. Koch is also on the board of the Speech-Language-Hearing Association of Virginia (SHAV), serving as Vice President for Audiology. After working with Ear Nose & Throat physicians in the Culpeper area for many years, she made the decision to open her own independent private practice in Charlottesville in 2012. She has been very active in the community, including the Chamber of Commerce and local Elder Care Professionals groups.
Dr. Koch and her husband, Drew, grew up in Michigan, spent time living in Columbia, South Carolina, and moved to Charlottesville in 2005. Dr. Koch's husband is the Associate Director of Bands at the University of Virginia. They are both active in the community and on Grounds at UVA. Their two young children, dogs and a small flock of chickens keep them busy at home.
Dr. Koch enjoys properly fitting people with hearing loss following best practices, including the newest testing procedures and different verification tools, including Real Ear measurements. A person's hearing loss is more often than not noticed by those people around the patient on a day-to-day basis. She greatly appreciates when patients involve their spouses, family members and/or friends in the process. The whole experience is enriched tremendously when approached using a team philosophy. Dr. Koch has received the "Best Bedside Manner Award" in Audiology from OurHealth Magazine for many years, along with other awards as an Audiologist and practice owner of Evolution Hearing.